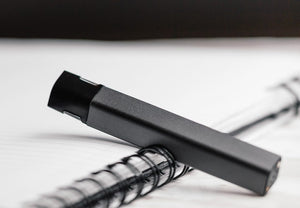 Phix Vapor: An Easy-To-Use Vape Pod System
In case you somehow haven't heard, pod systems are the newest gadgets to take the vape world by storm. They're wildly popular with smokers because they're easy to use and they give you a throat hit and nicotine buzz that's similar to smoking cigarettes. Vapor4Life just added the Phix Vape Kit to our assortment of pod mods and we think there's plenty you'll like about it.
The Phix Vape Kit comes ready to use with a device, a charging cable, and one sample tobacco pod. To use the device, you just plug it in until it's charged, snap on a disposable vape pod and voila! You're vaping!
We also sell a variety of vape pods that can be used with your Phix Vape kit. For smokers, there's the robust Original Tobacco Vape Pods or the cool Spearmint Pods. Menthol lovers will also dig the refreshing flavor of Phix's Infusion Cool Melon Pods. For a change of pace, try the Hard Strawberry Phix Pods, which are packed with loads of sweet strawberry goodness.  
The Phix Vape Pods come in handy four-packs. When you're done with one, just toss it out somewhere safe and put on another. This is great for vapers who don't like to stick with one flavor because you can buy all the flavors and switch them out whenever you feel like it.
Each pod comes with a cap, so you can cover it in between uses. The pods each hold 1.5 ml of nicotine salt e-liquid that's made with 5% nicotine.

When you vape Phix Vape Pods, you'll notice you feel the nicotine hit you faster. The 1.5 ml capacity means you'll be able to vape them longer too!
---